Colorado Casting Contest
Welcome to the 2019 Colorado Casting Contest
Presented by Kirks Flyshop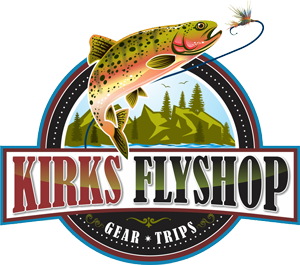 4-weight equipment.
The contest will feature 4-weight rods and equipment. This forces casters to control their technique to get the most out of the rod and line: especially in the distance portion. Achieving a 100 ft. cast will be more difficult, but several casters will cast the fly to that distance.
Great Gear for Top Scores
2019 Prizes
Mens and Womens Divisions as ranked by combined accuracy and distance scores during the Sunday Finals.
Prizes will be awarded for top scores in:
Men's Combined and Womens Combined
Mens and Womens Distance
Mens and Womens Accuracy.
2019 CCC Prizes Valued at $1,700+ include:
Umpqua: Loaded Ledges 650 Pack which includes; zinger, nipper, hemostat, shimizaki dry shake, 2 spools of flouro tippet, 2 spools of mono, 3 pack of leaders, and a fly box loaded with 30 flies...$280 value
Orvis: Recon Fly Rod 9 foot 5 weight...$425 value
Sage: Sage Spectrum LT Silver 5/6 Reel...$375 value
TFO: Certificate for TFO rod-of-choice up to $400 value
Simms: Dry Creek Z Fishing Sling Pack...$250 value
Schedule
Qualifications
| | |
| --- | --- |
| Thursday | 1:30 and 5:30 pm. |
| Friday | 1:30 and 5:30 pm. |
| Saturday | 1:30 and 5:30 pm. |
| Sunday | 10:30 am. |
Finals
2019 Colorado Casting Contest Game: The contest will feature accuracy and distance components and reward casters who can control line and fly in both disciplines. More specific rules are listed below, but the basic game has five elements.
Accuracy: Competitors will attempt to score as many points as possible by casting the fly three times at each of three targets. The concentric rings of the targets will have increasing values as the targets decrease in size.
Distance: The caster will have three casts to reach the longest distance, rounded to the nearest foot. The distance of each cast will be multiplied by 10 to arrive at a distance points score. The sum of all three distance casts will create the distance score.
Bonus: Casters will have a single cast at an upright target for additional points.
Final Score: will be the sum of Accuracy, Distance and Bonus casts.
Time Limit: All accuracy, distance and bonus casts must be completed within the 2.5 minute (150 second) time limit.
The top 8 scores for both women and men will return on Sunday for the market finals. Qualifying sessions will be scheduled on the casting pond. Contestants should sign in with the casting coordinator during a scheduled session. Sign ups will be first-come, first-served as time permits. As in prior years, all casters are welcome to enter the competition.
Equipment
All casting equipment will be provided by Kirks Fly Shop and sponsors
No personal equipment allowed.
Rod: 4 wt, 9 ft, 4 piece
Line: 90 ft, weight forward, floating
Leader: 7.5 ft, 0X
Reel: to match rod
Fly material: yarn.
Accuracy Game
Casting:
Competitors will cast three times to each of three targets
Cast 1 thru 3..........Target 1
Cast 4 thru 6 .........Target 2
Cast 7 thru 9 .........Target 3
Scoring:
Points will be awarded for accurately casting to each target, judged by where the fly makes first contact.
Inner Circle – 500 pts
Outer Circle – 300 pts
Outside outer ring – 100 pts
Total Accuracy Points: 4,500
Distance Game
Competitors will have three casts to accumulate distance scores.
All casts are scored and will be measured to the nearest foot.
The point where the fly first strikes the casting surface in front of the casting box during a final forward cast is used to determine the distance of that cast
Fly must land inside the casting pond.
Distance in feet will be multiplied by 10 for Distance Cast Score.
The total of three Distance Cast Scores will be added together to calculate the Total Distance Score.
Total Distance Points: 3,000.
Bonus
Competitors will have one cast at a vertical bonus target, after all other casts are complete and time remains on the clock.
Casting the fly through the target will score 500 points.
This is the only score available on the Bonus Target.
Total Bonus Points: 500
Penalties
Ticks – The penalty for ticks during the accuracy contest is 50 points.
Out of the box – If a caster performs a final forward cast without being in the box, the cast is invalid and has a zero score.
Out of bounds – If a cast was directed such that the fly cannot land on the casting surface, the cast is invalid and has a zero score. The casting surface is the defined by the drape around the pond.
Early retrieve – If a caster retrieves line before the judge calls "score", the cast is invalid and has a zero score
Lost fly – No penalty shall be assessed for the loss of a fly or for a lost fly falling onto the casting surface. Official will stop the time and replace the fly.
Divisions
Men: age 15 years and older
Women: age 15 years and older
Contest Specifics
Overhead casts only.
Course: An area not wider than 10 feet, and at least 60 feet in length.
Target: Each target will be a double ring with an inside diameter of 30 inches. There will be three targets on the course. Casters must stand within the designated casting box.
Preparation time. One minute (60-seconds) of preparation time starts when the judge has called the caster and declared the casting box "open." Casters should use this time to strip line from the reel and arrange it on the stage area.
Caster Ready. Casters will begin by standing in the box with fly in-hand and not more than 2 ft. of line extending from rod. Loose line cannot be held in any way that would indicate distance to the target.
Casting Time. Only casts executed with 2.5 minutes (150 seconds) of the judge's announcement of "Start" will be scored. There will be no time out for any reason, except for outside interference as determined by the judge.
The total score will be the sum of points from Accuracy, Distance and Bonus casts, minus the sum of all assessed penalties.
The Colorado Casting Contest is a grass roots effort, and to ensure the most fair and efficient outcome tournament coordinators will solicit the assistance of participants to be judges and assist with the competition. ISE understands how much work you put into your cast and improving you game. As such, you the competitor, are the subject matter expert and have the best eye to see hits, misses and answer questions.We will ask competitors to also be judges; measuring distance, scoring accuracy, running a tape measure and even announcing scores. Assistance with the competition will not preclude anyone from competing, and instead should help create the most fair and balanced approach to the competition. Remember, if you want to be scored fairly, you should make an effort to score fairly. This will also allow for more judges, with more judges we will look for a consensus of the judges toward the favor of the competitor.
However, facility conditions beyond ISE's control will create unique casting environments. A goal of the contest is to show casters how to have a little fun with the sport, and the opportunity to learn about their casts. While respecting the rules and competitions, the contest will to be open to casters of all skills, and fun enough to keep you coming back.
NOTE: The Tournament Manager reserves the right to modify rules and procedures, at any time, to maintain overall fairness and efficient operations of the tournament. The Tournament Manager may also fill un-claimed casting positions at their sole discretion at any time.